Currently viewing the category: "Payments"
This is a repost of Steve Faktor's original Forbes article
My business is helping companies speed up innovation – often by partnering with tech startups. A wilder ride compared to my days leading innovation at Fortune 100 companies. But lately, I've experienced enough déjà vu to get a platinum medical marijuana card. Maybe you've heard of "multiple discovery". The theory says that similar inventions happen simultaneously because of converging technologies and common problems. Among mobile payments and loyalty startups, easy money is fueling what I call "marginal discovery" – slight variations on similar ideas. For every truly outstanding startup, five or six have a faulty premise, fail to solve a problem, or choose "cool" over simple. To protect the innocent, I've turned my list of frustrations into a set of "rules" to help budding entrepreneurs and experienced executives steer clear of the weed dispensary…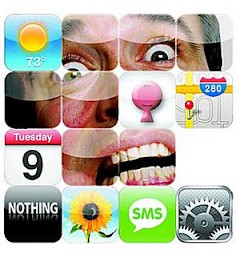 Podcast: Play in new window | Download
This week's episode of Ideafaktory Radio is the first of a three part series with Forbes contributor and Social Enterprise guru Mark Fidelman.  This wasn't even meant to be recorded! Mark deviously taped our private conversation on his iPhone and captured the two of us brawling over the future of apps, among other issues that keep geeks up at night.  In this episode, you'll learn:
Why you don't need to motivate people who work at MTV
Why only rich, hot people should go into journalism
How successful apps get pimped
Why Twitter and Facebook might be #JumpingTheShark #LOL #OMG
Why I don't care that apps are dying as Mark nurses app developers back to health, like Mother Theresa.
How competition cleanses everything except financial services
Don't forget to subscribe to the podcast here and visit ideafaktory for more daring ideas for innovators.
Coming soon: Gregory Essau, a home builder turned sustainable economy missionary.
Having led innovation at Amex, MasterCard and Citi, I know where the bodies are buried. I also know that payment wars aren't just about fees anymore. That's so 1990′s.  Years ago, when Walmart threatened to enter payments and banking, incumbents nearly soiled their Hanes. After a little sword-fighting, providers slashed their margins so thin, big merchants had no incentive to do their own thing. This time it's different. Payments companies are not the real threat.
Today's war is about data and its power to shift loyalties. In the arms race to probe customers' deepest, darkest desires, card companies and merchants find themselves bringing spitballs to a gunfight.   So, I'm not surprised to see Walmart, Target and others are starting their own 99% movement. Big retailers are launching their own mobile payments system. This is the first of many moves you can expect by merchants to liberate themselves of increasingly omnipotent middlemen. Below are three reasons retailers' strategy makes sense