Currently viewing the category: "Pricing"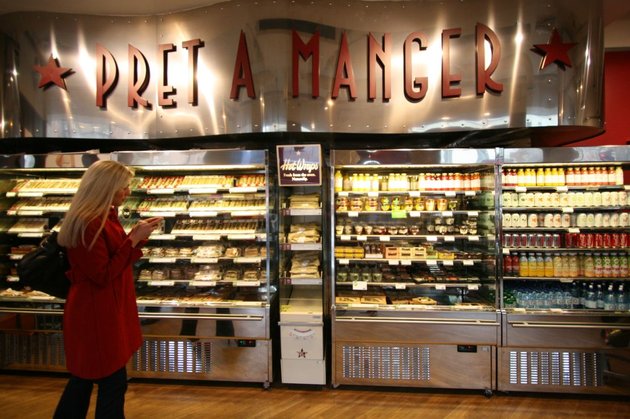 Yesterday, I had the displeasure of meeting someone at Pret-a-Manger, a thriving chain featuring something resembling food – from the 1950′s.  I live in New York, which offers an astounding number of food options from McDonald's to fresh bagels to pizza to Mexican.  So I was shocked that this Frankenrestaurant was not a laundromat or a hospice by now.  As I negotiated peace with my furious stomach, I came to some surprising conclusions about local marketing…and life.
So what's my problem with Pret-a-Manger?  The food isn't even remotely fresh. They don't even try to fake a culinary orgasm.  Let's start by introducing you to their chef: the refrigerator.  I call him Fridgy. Fridgy makes every sandwich cold, pre-packaged and hours (months?) in advance from some undisclosed military installation.  Prisons…and 7/11…have fresher-looking food. Have you ever bitten into a cold baguette? I hope you have amazing dental work. All the flavors blend into one meta-flavor – cold.  The only thing left is texture – hard…soft…mushy…and, ouch!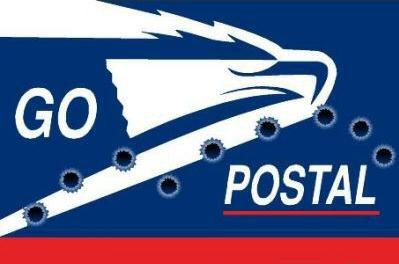 Just got this confidentially from a friend working on this project for the US Post Office… Unreal!
Original Email (names were changed/omitted):
—– Forwarded Message —–
From:  omitted
To: omitted
Sent: Wednesday, Jan 15, 2012 4:54 PM
Subject: Proposal: New Post Office Business Model – Go Postal!
Hi Dave,
To follow up on Tuesday's meeting, below is the summary for the "Go Postal" proposal.  I think the team did a good job.  (Though I think they used the old template.)
This would be quite a shift from what USPS does today and potentially controversial. Would require retraining and capital investment to upgrade the pilot locations. Good news is Andrea spoke with both Legal and Facilities – both say it can be done.  Please let me know your thoughts.
 (name omitted)
Last Saturday, my father gave me a ride from Brooklyn to Manhattan. Not only was this a great way to get a life lecture from an all-knowing immigrant while trapped in his car, it was also a lesson in price inefficiency. Driving is a series of small decisions. The biggest one on this trip was whether to take the Brooklyn Bridge (free) or the Battery Tunnel ($5.50 toll). Hundreds of other drivers were making that same choice. Guess which one had unbearable gridlock? Yes, the free one. An indicator that the toll was mis-priced, at least for that time or group of drivers.