Currently viewing the tag: "financial services"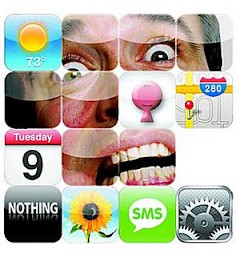 Podcast: Play in new window | Download
This week's episode of Ideafaktory Radio is the first of a three part series with Forbes contributor and Social Enterprise guru Mark Fidelman.  This wasn't even meant to be recorded! Mark deviously taped our private conversation on his iPhone and captured the two of us brawling over the future of apps, among other issues that keep geeks up at night.  In this episode, you'll learn:
Why you don't need to motivate people who work at MTV
Why only rich, hot people should go into journalism
How successful apps get pimped
Why Twitter and Facebook might be #JumpingTheShark #LOL #OMG
Why I don't care that apps are dying as Mark nurses app developers back to health, like Mother Theresa.
How competition cleanses everything except financial services
Don't forget to subscribe to the podcast here and visit ideafaktory for more daring ideas for innovators.
Coming soon: Gregory Essau, a home builder turned sustainable economy missionary.
Another day, another
disappointment for the hapless Obama administration. Today it's AIG bonuses. Already, our eager beaver President has taken on stimulus, healthcare, bailouts, education, war, the return of blue M&M;'s. You name it, everything's a priority. Unfortunately, he's done it all with the soft-touch of a trusting, gentle Democrat. I started wondering, OK fantasizing, how would Tony Soprano handle AIG and the other alchemists on Wall Street?
Let's start with a basic premise: anyone who can fondle a Thinkpad for 4 hours and claim to have generated a real asset worth millions – without exponentially increasing risk – is a liar and should be treated that way.
So when someone like that suddenly pleads poverty, you have to be suspicious – very suspicious. Tony Soprano would be.  Instead of breaking with the Bush administration on funding bailouts, Obama has continued this welfare program. And who lines up for welfare faster than a good capitalist?