Currently viewing the tag: "gadgets"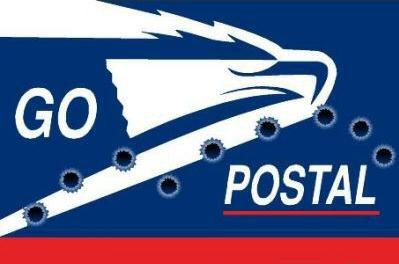 Just got this confidentially from a friend working on this project for the US Post Office… Unreal!
Original Email (names were changed/omitted):
—– Forwarded Message —–
From:  omitted
To: omitted
Sent: Wednesday, Jan 15, 2012 4:54 PM
Subject: Proposal: New Post Office Business Model – Go Postal!
Hi Dave,
To follow up on Tuesday's meeting, below is the summary for the "Go Postal" proposal.  I think the team did a good job.  (Though I think they used the old template.)
This would be quite a shift from what USPS does today and potentially controversial. Would require retraining and capital investment to upgrade the pilot locations. Good news is Andrea spoke with both Legal and Facilities – both say it can be done.  Please let me know your thoughts.
 (name omitted)
At a conference last week, I noticed something peculiar. A tall man was talking business with a woman well over a foot shorter. The sheer disparity in their size made me realize something really important – that she will never know the joys of finishing a full serving of Chipotle! No, that's not it. It occurred to me that for all this man's physical advantages – strength, size, comfortable shoes – he has no empirical advantage in business. In this sterile, white-collar world, where meat comes from ShopRite and homes are built by "guest workers", men have lost their mojo. Like the Woolly Mammoth and that other guy from Wham!, masculinity is nearing extinction. If the male gender is in jeopardy, it got me thinking about how to turn this trend into an opportunity.
I recently read a scathing review of several new services offering free or nearly free phone calls over the internet. Assuming you get past the fact that this mystery has already been solved, the mere existence of these services raises a few confounding questions:
Why would anyone design such bufoonish, overly technical services?
What kind of uber-geeky cheapskates are they targeting? Who in their right mind would take that many steps to make a phone call? We live in a world of free off-peak mobile minutes, Skype, and $24 per month unlimited VOIP service.
Finally, after sitting through the ponderous description of how these services work, what venture capitalist would have funded these unintuitive, consumer repellent services?