Currently viewing the tag: "new business model"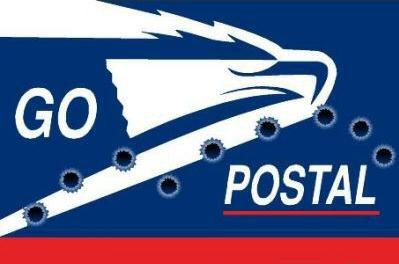 Just got this confidentially from a friend working on this project for the US Post Office… Unreal!
Original Email (names were changed/omitted):
—– Forwarded Message —–
From:  omitted
To: omitted
Sent: Wednesday, Jan 15, 2012 4:54 PM
Subject: Proposal: New Post Office Business Model – Go Postal!
Hi Dave,
To follow up on Tuesday's meeting, below is the summary for the "Go Postal" proposal.  I think the team did a good job.  (Though I think they used the old template.)
This would be quite a shift from what USPS does today and potentially controversial. Would require retraining and capital investment to upgrade the pilot locations. Good news is Andrea spoke with both Legal and Facilities – both say it can be done.  Please let me know your thoughts.
 (name omitted)