Currently viewing the tag: "pr"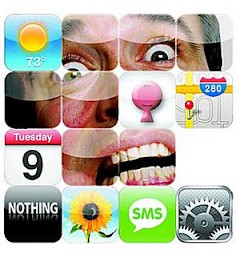 Podcast: Play in new window | Download
This week's episode of Ideafaktory Radio is the first of a three part series with Forbes contributor and Social Enterprise guru Mark Fidelman.  This wasn't even meant to be recorded! Mark deviously taped our private conversation on his iPhone and captured the two of us brawling over the future of apps, among other issues that keep geeks up at night.  In this episode, you'll learn:
Why you don't need to motivate people who work at MTV
Why only rich, hot people should go into journalism
How successful apps get pimped
Why Twitter and Facebook might be #JumpingTheShark #LOL #OMG
Why I don't care that apps are dying as Mark nurses app developers back to health, like Mother Theresa.
How competition cleanses everything except financial services
Don't forget to subscribe to the podcast here and visit ideafaktory for more daring ideas for innovators.
Coming soon: Gregory Essau, a home builder turned sustainable economy missionary.
I've had a Facebook account since early 2007, but resisted its advances like catcalls from drunken sailors. My first few friend requests didn't exactly inspire hope – random co-workers, curious exes, and forgotten classmates .  What kind of voyeuristic, Orwellian nightmare was this?? And, why were my 'friends' so damn old and frumpy?!?  Where were the celebrities, billionaires, and supermodels? Was I not the youthful, gregarious intellectual I thought I was? Surely, this was a mistake… Despite years of self-delusion and indifference, I finally consummated my cold, distant relationship with Facebook by uploading my contacts in October 2010. This was no selfless act of love. Like many corporations and fellow narcissists, I salivated at the chance to use it to promote my "brand" –blog, book, appearance on Ellen.  The last year of this reluctant romance taught me that Facebook is no easy prey. It's an amazing social experiment that can be trivial, passionate, funny, and deeply personal – all at the same time.  It's an addictive, evolving organism with a rhythm and personality of its own – one that can be prickly and unkind to marketing and self-promotion. This fact is often lost on businesses. If, like me, you've ever tried to claw your way out of a mind-numbing meeting on how to "market on Facebook", salvation is here. "The 15 Faces of Facebook" will be my ever-evolving analysis of who dwells on Facebook, what motivates them, and whether they'll hear your Twilight howls of commerce.  Ideafaktory is about to save you hundreds of thousands of dollars on behavioral psychologists and social media research.  Then again, like any good drug dealer, the first hit is always free.